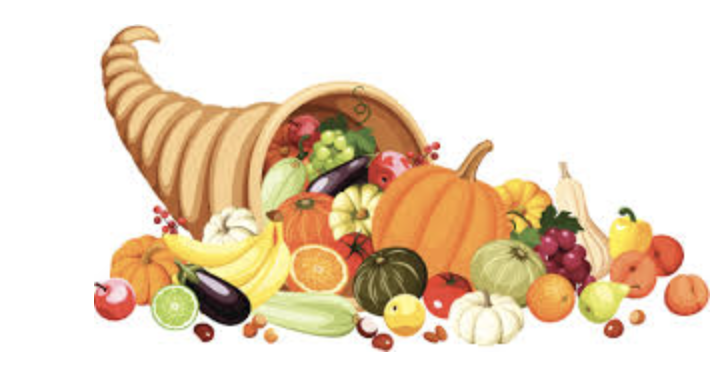 What happens when a company plants too many greed seeds and they all ripen at the same time? Dilemma!
FirstEnergy has been experiencing a serious issue with low market prices in PJM making its merchant coal-fired generators unprofitable over the past few years. FirstEnergy's merchant generation company is in serious trouble, with the word "bankruptcy" being mentioned more than once. These generators operate on a market basis -- that the cost to produce power (plus a profit) is recovered in the sales they make. If it costs more to produce power than can be recovered through sales, then these generators create a loss, not a profit.
Instead of simply selling these money-losers at a loss and shedding the liability though, FirstEnergy got greedy and has tried to turn them into a profit for the company. FirstEnergy has been busy trying to stash these plants into its affiliates' regulated rate base in fully regulated states like West Virginia. Once successful, the plant can earn "cost of service" rates at the state level, where FirstEnergy is fully compensated for the cost of operating the plant, plus a regulated profit, by captive ratepayers. Any excess generation produced not needed by affiliate load is sold in the unprofitable regional energy market. And affiliates don't need the generation from these plants when they can purchase cheap power in regional markets instead. Any loss from selling excess power at rates that don't cover the cost to produce it are covered by the affiliates' captive ratepayers. Such a scheme! Why it's positively brilliant to generate a profit from an asset that has been producing a loss!
And so that's what FirstEnergy did. It sold its money-losing Harrison Power Station to Mon Power and Potomac Edison, which has produced a $160M loss to ratepayers in just a few short years. And it is currently deep into the process of selling its Pleasants Power Station to Mon Power and Potomac Edison as well, which will produce additional losses for ratepayers in the future.
But then what happens if the energy markets recover and coal-fired plants are once again made profitable through new revenue streams meant to compensate them for "resilience" and other currently uncompensated benefits provided by baseload generators with on-site fuel supplies? Will new market rules make merchant generators profitable again? Will FirstEnergy suddenly want to own merchant baseload plants again? And, more importantly, will Mon Power and Potomac Edison suddenly want to "sell" these formerly merchant plants back to its merchant generation affiliate because they make more money as merchants than they can in a state regulated system?
What's a greedy company to do?
FirstEnergy, along with other merchant generators, has been pumping the political well for years trying to find some mechanism to make merchant plants profitable again by raising market prices. When that didn't happen quickly enough, FirstEnergy charted a course to dump its unprofitable merchant generators in the state regulated system.
But suddenly, the political seed has sprouted! Last week, Secretary of Energy Rick Perry
lobbed a curve ball at FirstEnergy
. Perry issued a
Notice of Proposed Rulemaking
at FERC that requires:
Each Commission-approved independent system operator or regional transmission organization shall establish a tariff that provides a just and reasonable rate for the (A) purchase of electric energy from an eligible reliability and resiliency resource and (B) recovery of costs and a return on equity for such resource dispatched during grid operations. The just and reasonable rate shall include pricing to ensure that each eligible resource is fully compensated for the benefits and services it provides to grid operations, including reliability, resiliency, and on-site fuel assurance, and that each eligible resource recovers its fully allocated costs and a fair return on equity.
The Rulemaking also defined just which resources would not be subject to the new rule, such as those generators "subject to cost of service rate regulation by any state or local regulatory authority."

So, if FirstEnergy is successful in "selling" Pleasants to state regulated Mon Power and Potomac Edison, it cannot take advantage of any new rule to make its merchant plants profitable again.

FirstEnergy must now consider a gamble. Will the new rule happen, and if it does, will it make Pleasants more profitable than it might be in the state regulated system? Or should it continue on with its plans to sell Pleasants into the state regulated system and possibly lose future profits? Or might FirstEnergy have the best of both worlds by selling Pleasants into the state regulated system now, with the intent of buying it back at a later date if the new rule happens and it proves more profitable to operate the plant as a merchant generator? After all, the West Virginia Public Service Commission is just a patsy, standing by to assist while FirstEnergy buys and sells generators into and out of the state regulated system in order to squeak the most profit out of them.

Will West Virginia ratepayers be left holding the bag on FirstEnergy's losses from Pleasants forever more, unable to take advantage of any new rule? Or will FirstEnergy change its mind and decide to gamble that Pleasants will once again be profitable for them under any new rule and withdraw its request to sell Pleasants to Mon Power and Potomac Edison? Or will the WV PSC actually grow a set and deny FirstEnergy's request to sell Pleasants, forcing the company to rely on other new alternatives to bail itself out of bankruptcy, such as new rules?