Have you ever noticed that the majority of Clean Line's media is full of glittering generalities, false bravado, and made-up facts? Does it look like the reporters responsible for those stories failed to balance their coverage with an opposing view, or to ask any relevant questions of Clean Line? Is it almost as if they simply re-wrote a Clean Line press release without vetting any of the information in it, doing any independent research, or simply engaging their brains?

Now we've created a handy-dandy tool for reporters on assignment to write about Clean Line, in the form of a fun and stimulating word game.

Pertinent Issues That Deserve Attention is chock full of helpful ideas. Think of it as your own personal Clean Line press kit.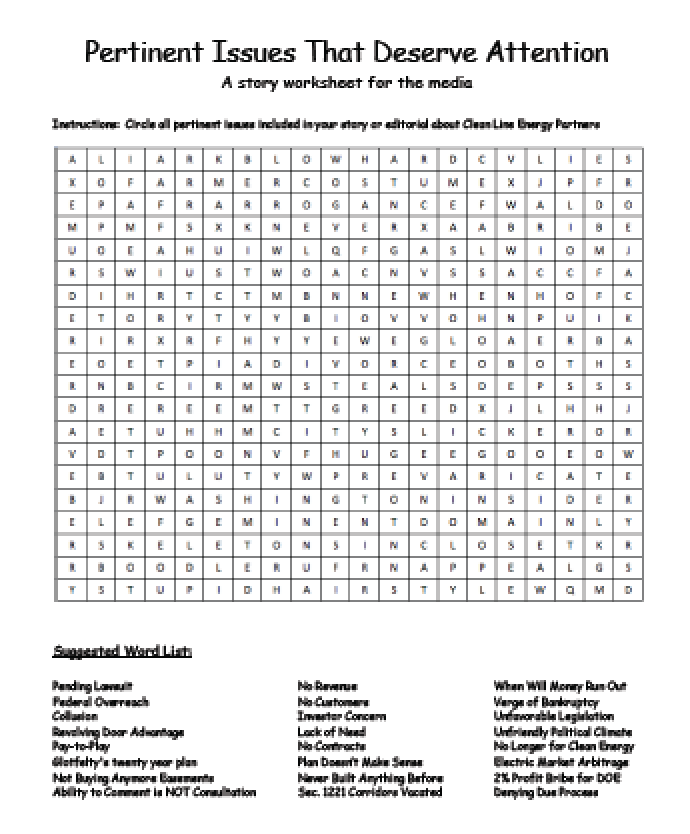 Get yours here!